Like all other aspects of interior design, trends come in and out of favor. However, this means that traditional homes tend to have a very distinct look and feel that aligns with a certain era. As home restoration experts are well aware, interior paint schemes that match a home's architectural era are essential for recreating the magic of that time.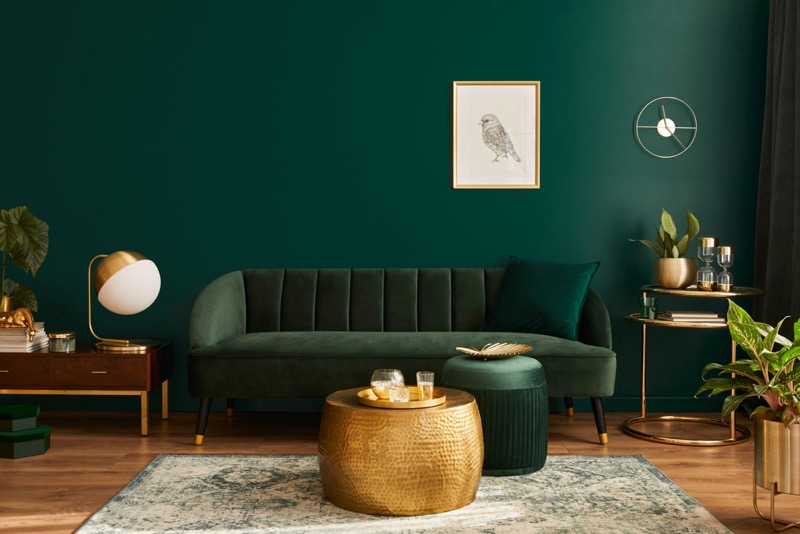 If you are looking to revamp a historic home to look and feel like its former self, here is what you need to know about vintage paint palettes for traditional homes.
Color Palettes for Traditional Houses
Depending on the era to which a house belongs, the matching color palette will naturally vary as each period has its own signature color scheme.
That said, some of the color palettes to match different eras include:
Colonial
Colonial homes are typically identified by their symmetrical fronts, rectangular shape, multiple stories and steep roofs with narrow eaves.
Their paint colors are usually muted hues and modest earth tones. Therefore, it is not uncommon for homes to be painted in white, beige, taupe, creamy yellow almond, reddish-brown or even a muted green.
While these softer color schemes dominate the houses of the era, it is also relatively common to find saturated shades being used for accents as well.
Victorian
Victorian era houses are likely to be most iconic, featuring round angles, decorative woodwork, steeply pitched roofs, fine antique hardware, two or three stories and the like.
In terms of color schemes, the Victorian era is synonymous with dark, rich, deeply saturated shades of dark green, blues, reds, maroons and purples.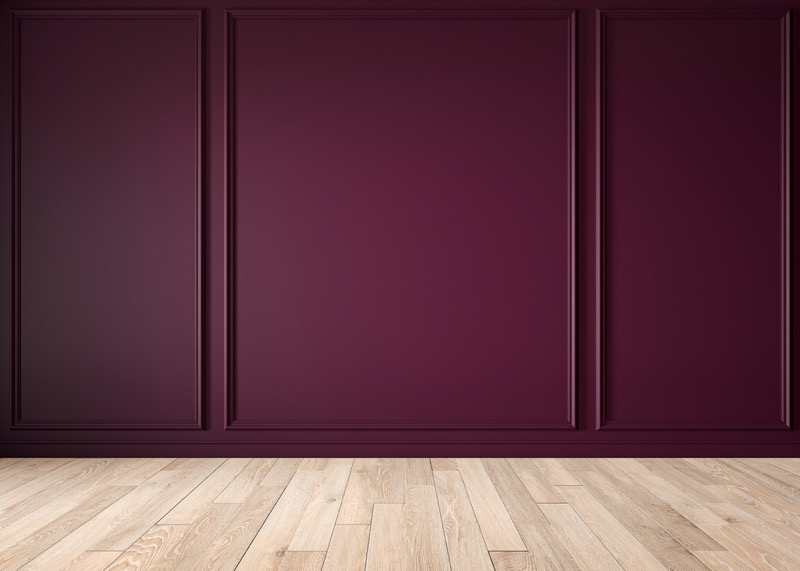 To evoke a sense of this lavish style, homeowners can combine such tones with design elements patterned in plaids, strips or florals.
Craftsman
Standing in stark contrast to the opalescence of Victorian homes is the Craftsman-style house which features a simple, straightforward and much more humble appearance than its ornate counterpart.
Craftsman homes can typically be identified by their low-pitched roofs, horizontal lines, exposed beams and built-in cabinetry.
As far as color goes, craftsman homes are typically characterized by warm, earthy tones and colors, including warm browns, brick reds and leafy greens. Additionally, natural browns are commonplace as solid wood materials are a hallmark of craftsman-style homes.
Spanish Revival
Featuring low-pitched red-tile roofs, rounded arches and stucco walls, Spanish Revival architectural elements are quite popular in the American West and Southwest. Rustic and classy, these homes all have one thing in common: A wonderfully subdued palette of what would otherwise be bold and lively colors, mixed with earthy tones.
These types of homes feature a color palette of warm and inviting neutrals like deep brown, red, orange or gold. Blues and muted greens can sometimes be found as well, though these are more uncommon. These colors are typically juxtaposed against cream or white walls and black iron railings.
Jazz Age
The 1920s, commonly referred to as the "Jazz Age," was a time defined by its symmetrical designs, sharp edges, geometrical shapes and small, square, bungalow or single story homes.
Where color is concerned, these homes moved away from the vivid colors of the preceding eras, but did not allow such colors to vanish completely. Additionally, many of the earthy tones of the Craftsman era could be found as well, albeit enriched by the spirit of the times.
Colors that would commonly be found in these homes include mauves, peacock blues, faded reds or dim orange-reds and olive greens juxtaposed against gray-cream neutrals. Furthermore, rose- or yellow-cream baseboards were also relatively commonplace.
However, this period wasn't just defined by solid colors but stencils as well. While it was not the originator of this look, it was quite popular nonetheless. If you are interested in applying a stencil to your walls or ceiling, it would be apt to employ a palette of mauve, green, cream or even cocoa-brown.
Mid-Century
Characterized by flat roofs, asymmetric profiles, expansive glass walls and angular details, mid-century homes are extremely popular right now.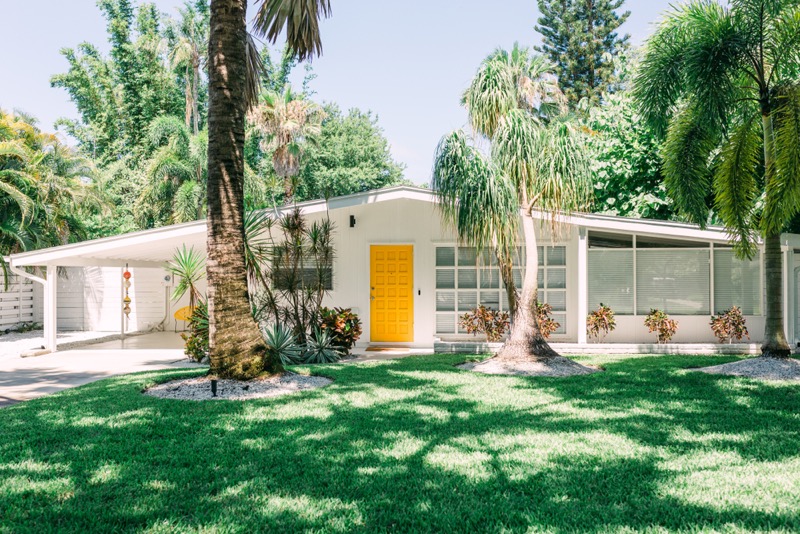 This type of home utilizes lots of bold and vibrant color schemes, often featuring bright shades of teal, tangerine, aqua, mustard yellow and other energetic and lively colors. These colors are often used in conjunction with one another or on their own in a more monochromatic scheme.
Picking the Right Colors for the Era
If you are living in one of these traditional style homes and are seeking to restore it to some of its former glory and really capture the spirit of the age, the paint job you choose to implement is critical for achieving that aim.
Use this guide to vintage paint palettes for traditional homes as your foundation to build and grow. From here, go forth and take a deep dive into your era's accents and design-oriented idiosyncrasies to make your home seem like a real blast from the past.